Flavor Maps
Driven by Experience
Backed by Science
Flavor Maps are intuitive memory aids that help identify and describe a wide range of possible flavors. By aligning industry experience with peer-reviewed scientific research, these tools are a reflection of the current state of flavor knowledge.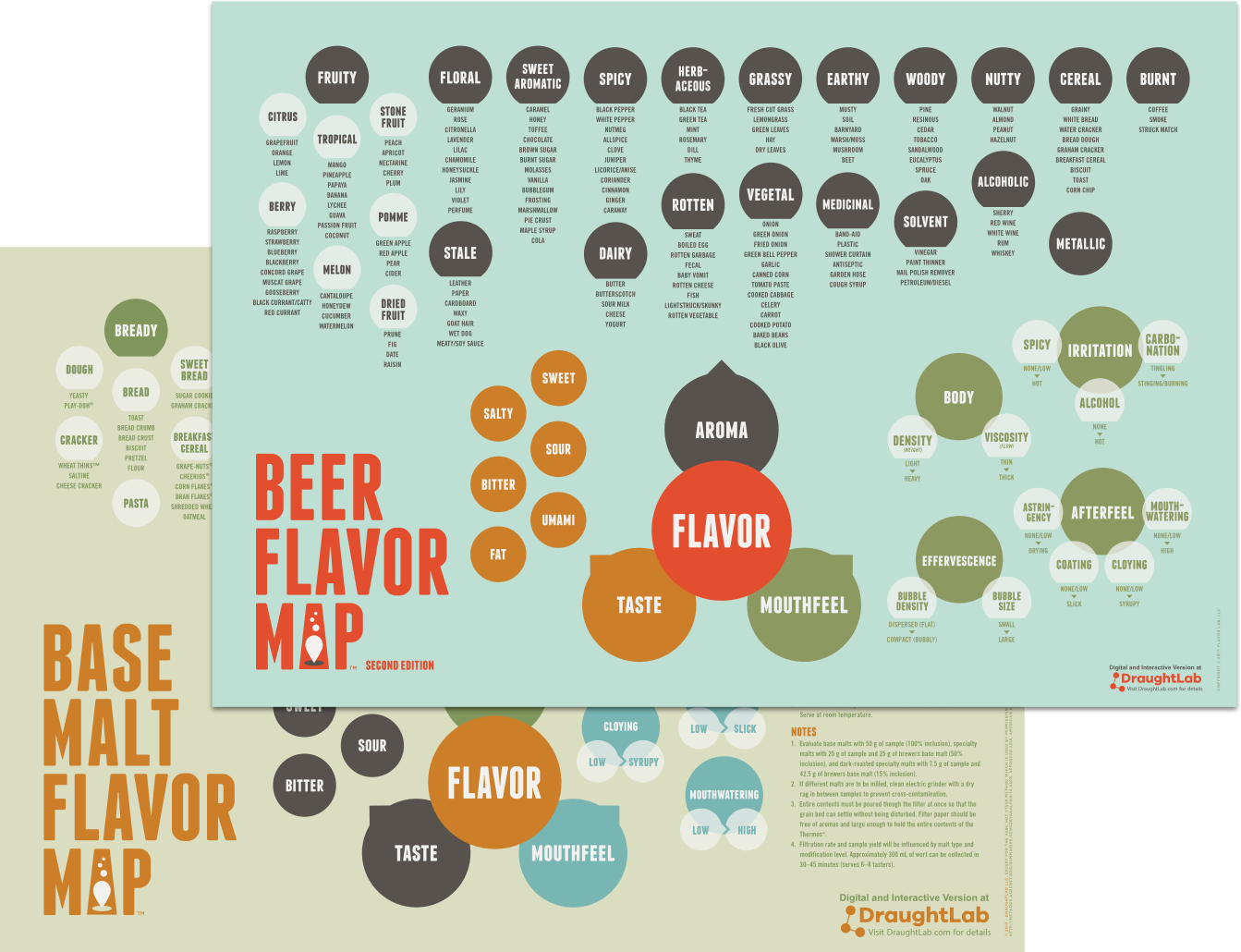 The Beer Flavor Map is an approachable tool that is scientifically aligned with the sensory research of the last four decades, and is accessible for brewing professionals and consumers alike.  The map, which is available for use within the DraughtLab system, encompasses sensory terms appropriately integrated into the three key senses that impact beer flavor: taste, aroma and mouthfeel.
Whether you are a professional brewer, an industry insider or a craft aficionado, the Beer Flavor Map will help you effectively communicate your experience.
In 2017, the ASBC developed a comprehensive Base Malt Flavor Lexicon — a common language — to help bridge the gap between brewers, maltsters, growers and breeders. This language influences how we view flavor and has the power to shape:
What breeders target when developing new and flavorful varieties
How maltsters produce, market and sell their product
How brewers select and evaluate malt for quality and consistency
The Base Malt Flavor Map can be used to set baselines for a flavor-driven quality assurance and research and development programs.