Tips For At-Home Sensory Testing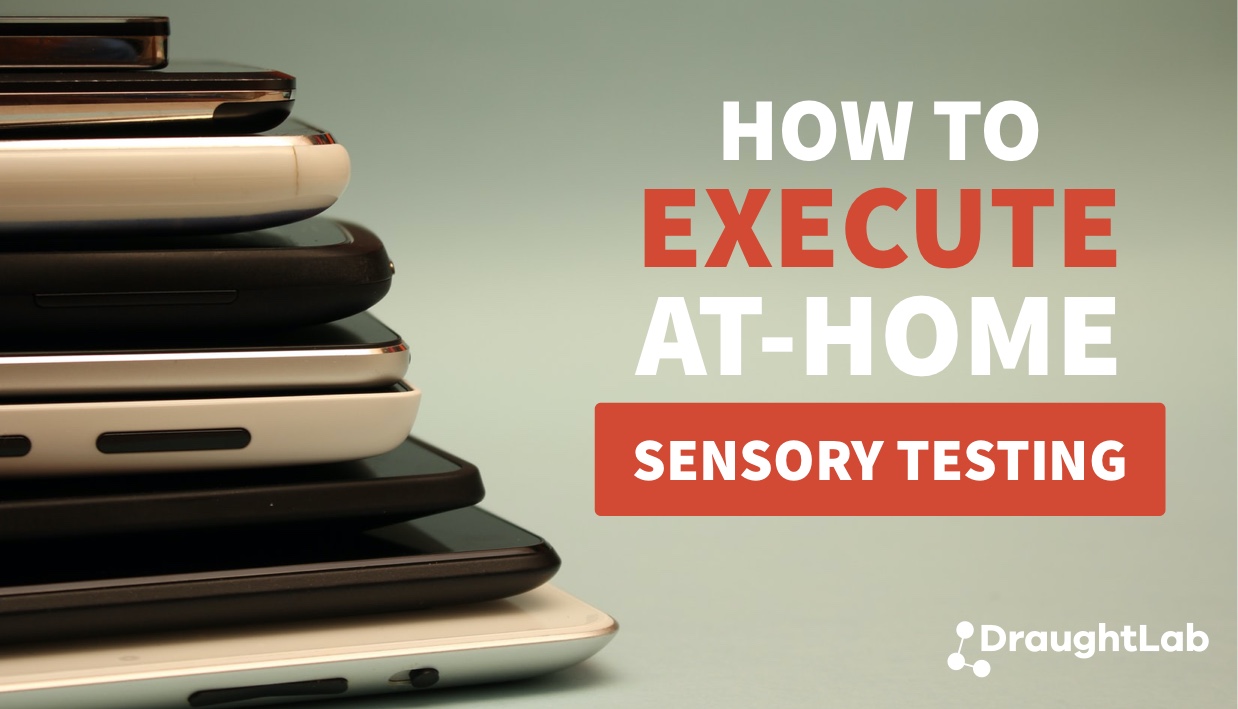 With widespread "stay at home" orders announced last week, many organizations are wondering how to run their sensory panels with fewer resources. In this post, we highlight some creative ways you can flex your sensory program to keep the production wheels on track. As always, we're here to offer any additional support, so feel free to reach out to us at info@draughtlab.com.
At-home tastings are a good way of continuing to foster panelist participation and engagement while giving the sensory analyst the ability to remotely analyze products and maintain a record of evaluations. Also, tasting products at home can be a nice way to break up the daily monotony!
Panel packs – Send panelists home with samples to evaluate.
Be flexible – Keep panels open for longer. Allow panelists enough time to perform their home evaluations when they can devote their attention to the task.
Take it seriously – Panelists should find a space that is free of distractions and aromas and follow the same rules of not drinking coffee or eating right before evaluations.
Keep the sample load low – Right now, your panel has limited bandwidth, so tastings should focus on questions that are most important for your business and the sample size per panel should not exceed 5 to 8 samples.
Focus on the True to Target test – The TTT test is simple to execute and efficient at indicating flavor deviations. With limitations on sample sizes and panelist attention spans, this test will provide the most value to the program with the least amount of required time and effort from your panel.
Expect lower numbers – 4-5 panelists are all you need to achieve actionable results. For example, if 3 out of 4 panelists notice a color deviation, the results are still valid, if not statistically significant. Try to achieve at least 3 tasters for each release to avoid individual biases from dictating the outcome.
Get regulars in on the fun – If you still need more participation, ask regulars or others who understand your products to join in on the evaluations. Including guests is fun for them and useful for you when numbers are hard to achieve. And remember, you can always exclude their results from the dataset after the fact.
Use virtual meetings – Many organizations prefer to discuss sensory results after samples are independently evaluated. Leverage remote meetings to display and discuss sensory results with your decision makers in real time.
DraughtLab offers practical and approachable Sensory Analysis Solutions that deliver real-world value to food and beverage companies. Visit our website or reach out to us at info@draughtlab.com to learn more!