New Feature: 2-AFC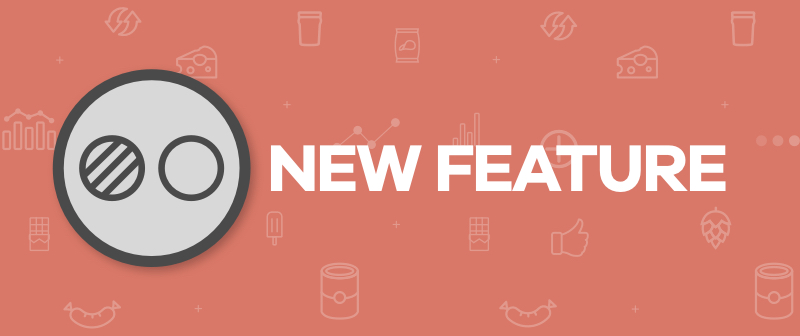 There are several ways to determine if a significant difference exists between two samples. Unstructured discrimination methods like the Triangle and Tetrad tests will allow you to determine if a general difference exists. But what if you wish to verify that a specific difference exists between two samples? This is where targeted discrimination tests come in handy, of which my personal favorite is the Two-Alternative Forced Choice test or 2-AFC.
The 2-AFC is a type of paired comparison test where panelists are given two samples and directed to choose the one that has more of a given attribute. This can help you home in on flavor differences between samples to inform process changes.
A Few Applications
Imagine you identify a flagged sample on your TTT release panel with comments indicating that the sample is sweeter than the target allows. What do you do next? Before escalating the problem, the 2-AFC test can be used to confirm that the sample in question is (or is not) sweeter than a control. This can shed light on magnitude and direction of the flag and inform how the problem should be addressed in production.
The 2-AFC test can also be applied when verifying that a process change had the intended effect on your product. For example, if you wish to modify a brand to be more in line with consumer's feedback that it should have more vanilla aroma, a 2-AFC can be used to verify that adding more vanilla had the intended effect. In this case, panelists would be presented a test and control sample and asked to "identify the sample that has more vanilla aroma". If a significant number of panelists choose the sample with added vanilla, then you can verify that the change had the intended effect.
Train for Success
This method requires minimal training which makes it useful for most panels. Training should be focused on verifying that your panel can reliably identify the attributes on which their attention is directed. This will give you the confidence that, if a difference exists, your panel will be able to specifically identify it.
The 2-AFC can help inform product development and QC decisions by allowing you to quickly identify and verify attribute(s) that differ between two samples. The test's simplicity and clarity in the results make it an easy and approachable method for just about any panel to utilize.
This test is now available in the Enterprise tier of the DraughtLab software. Reach out to us at info@draughtlab.com to get started using this and other powerful methods.
DraughtLab offers practical and approachable Sensory Analysis Solutions that deliver real-world value to food and beverage companies. Visit our website or reach out to us at info@draughtlab.com to learn more!